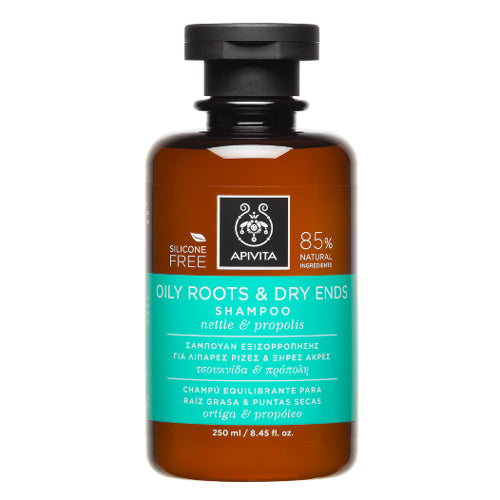 APIVITA Oily Roots & Dry Ends Shampoo 8.45oz
Regular price $15.00 Sale
86% natural origin
Gentle cleansing ̶ Oiliness Balancing ̶ Moisturizing and Restore of Ends ̶ Smooth and Fluffy Hair
Sebum is produced naturally to provide hair with shine, elasticity and protection against the adverse effects of the environment. However, excessive sebum secretion results in dull and lifeless hair. The Oily Roots & Dry Ends Shampoo balances oiliness maintaining hair's natural hydration, for beautiful, healthy hair. It also treats dry ends and protects from split ends.
Cleanses gently and balances the oiliness of the ends thanks to Greek organic nettle, propolis and sage and grapefruit organic essential oils.
Moisturizes and repairs dry damaged ends with honey, hydrolyzed wheat protein, panthenol and APISHIELD HS.
Leaves hair smooth and increases volume.
DERMATOLOGICALLY TESTED
Apply a small amount on scalp. Rinse thoroughly.
Avoid eye contact. For external use only.