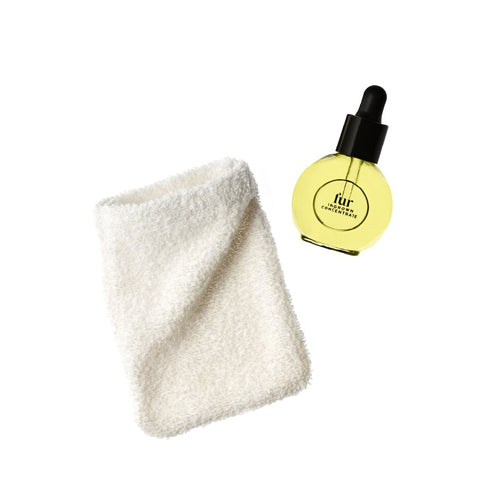 fur Ingrown Concentrate 14ml
Regular price $28.00 Sale
The first oil to stop bumps and razor burn. This concentrated blend of 100% natural oils soothes ingrown prone skin after hair removal, helping skin to fight irritations, ingrowns and razor burn. It also comes with a gentle exfoliating finger mitt so you can banish your bikini-unfriendly ingrowns, getting you back to blemish-free.
Recommended Use
Apply to ingrown hairs once a day or more as needed. Use finger mitt to exfoliate daily in the shower focusing on spots. The oil's light citrus scent disappears within minutes.
Great for areas prone to redness, ingrowns and bumps such as the pubic region, eyebrows, upper lip, face, and neck. To prevent further irritation, use right after waxing, shaving, or laser removal.
Coconut Oil
Softens hair so it slides out of skin
Widely used for its moisturizing properties
Tea Tree Oil
Inhibits factors that contribute to ingrowns
Well known for anti-inflammatory, anti-bacterial and antifungal properties
Tamanu Oil
Regenerative to promote appearance of delicate skin
Encourages the growth of healthy skin
Chamomile Extract
Calming to soothe redness
One of the oldest known remedies for irritation