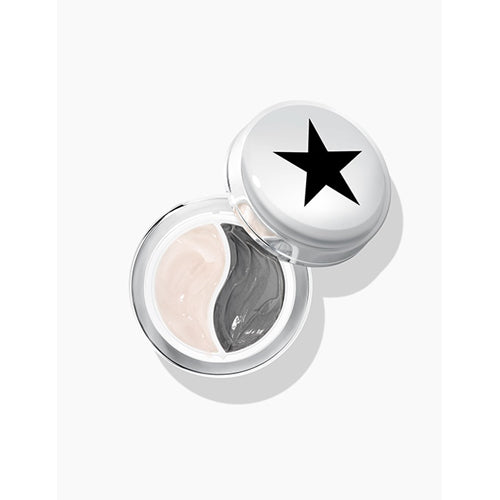 GLAMGLOW Dreamduo Overnight Transforming Treatment 20g
Regular price $59.00 Sale
Skin becomes an overnight sensation – every night. A true dream team, DREAMSERUM & DREAMSEAL will give you plump, hydrated skin in two sexy steps. Wake up to soft, smooth sexy skin. Plumping isn't just for lips, DREAMDUO™ is our first skin plumper.

★ DREAMSERUM (Step 1 - pearl): a melt-in serum, with Green Coffee & Green Tea Leaf TEAOXI®. Antioxidants and supercharged essential vitamins provide an even flawless complexion.
★ DREAMSEAL (Step 2 - gray): a nourishing moisture boost of Hyaluronic Acid + Mozuku Green Algae plumps and recharges skins glow.

Skin Type:
★ Normal
★ Oily
★ Combination
★ Dry

Instant Results:
★ Afterglow
★ Plump
★ Radiant
★ Smooth
★ Moisture

If you want to know more...
DREAMDUO™ Overnight Transforming Treatment leaves skin looking and feeling radiant, hydrated, prepped and plumped, with an energizing afterglow. It's midnight magic for your skin, giving you sexy skin between the sheets. With Green Tea Leaf TEAOXI®, it infuses anti-aging antioxidants deep into skin, combating the day's stressors with supercharged essential vitamins. Wakeup makeup ready with an Instant Sexy Hollywood Glow.
Use as nightly treatment: ★ Apply DREAMSERUM (step 1 - pearl) evenly on clean face and let absorb into skin for about 30 seconds ★ Follow up with DREAMSEAL (step 2 - gray)