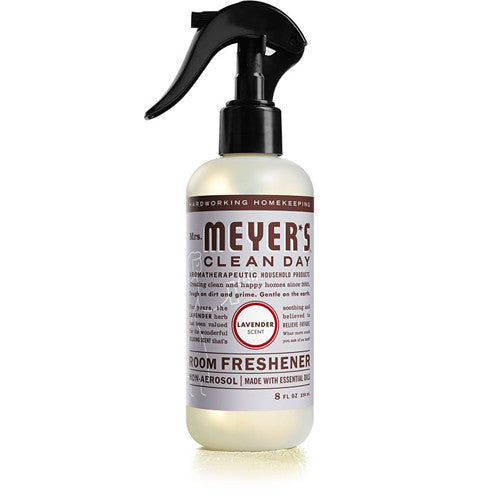 Mrs Meyer's Room Freshener Lavender 8oz
Mrs. Meyer's Clean Day Air Freshener contains natural essential oils and fragrance to quickly freshen any room with garden-fresh Lavender scent. Comes in a non-aerosol air freshener bottle. Such a treat! Made in the USA.

Ingredients are at least 94% naturally derived, including water content.