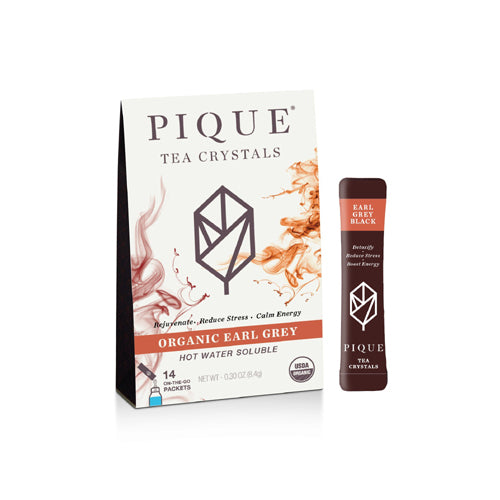 PIQUE Tea Crystals Organic Earl Grey Black Tea
Regular price $15.00 Sale
Health Benefits
A smooth morning energy booster for fast acting energy with no jitters, improved digestion and gut health, and detoxifying antioxidants. 

Flavor Notes & Ingredients
Breakfast tea with a hint of citrus and slightly less caffeine. Made with superior Ceylon black tea and oil of bergamot. Hot water only.
14 packets per carton
Dissolves only in hot water
Free of artificial flavors, preservatives

 

and

 

sugar

Active Ingredients
Energizing Caffeine: MEDIUM (32-39mg)
Vitalizing Antioxidants: HIGH (221-270mg)
Calming L-theanine: MEDIUM (9-11mg)