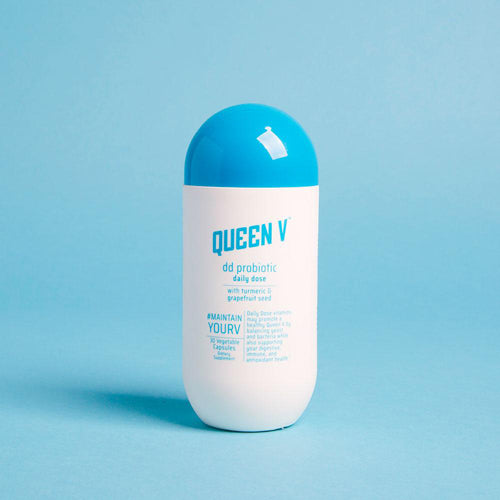 QUEEN V dd probiotic
Regular price $22.00 Sale
One a day may help keep the doctor away!
Daily Dose Probiotic may promote a healthy Queen V by balancing yeast and bacteria while also supporting your digestive, immune, and antioxidant health.
Turmeric & grapefruit seed.
Also available in our Let's Get Started bundle.
30 Vegetable Capsules |  Made in the USA!
Directions: For best results, take one capsule daily, by mouth (with or without food). No refrigeration necessary!
Ingredients: Probiotic Blend Containing - Bifidobacterium bifidum, Saccharomyces boulardii, Bacillus coagulans, Lactobacillus acidophilus, Lactobacillus rhamnosus, Turmeric Oleoresin, Folic Acid, Allium Sativum (Garlic) Bulb Extract, Black pepper extract, Grapefruit extract, Silica, Magnesium stearate, Hypromellose