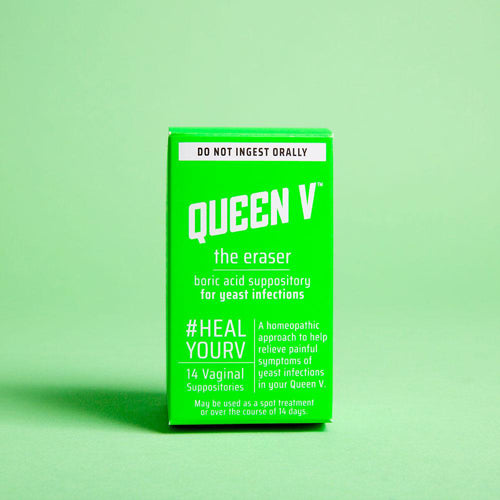 QUEEN V the eraser
Regular price $19.00 Sale
Bring on the boric.
A homeopathic approach to relieving painful symptoms of yeast infections in your Queen V.
Boric acid suppository for yeast infections.
Also available in our Head Over Heal bundle.
14 Vegetable Suppositories |  Made in the USA!
Directions: Insert one suppository into vagina, preferably at bedtime. Use for 7 days for chronic irritation (and up to 14 days), or use as a spot treatment when needed. We recommend using a panty liner and avoiding vaginal intercourse during the treatment.
Ingredients: Boric Acid, Vegetable Capsule