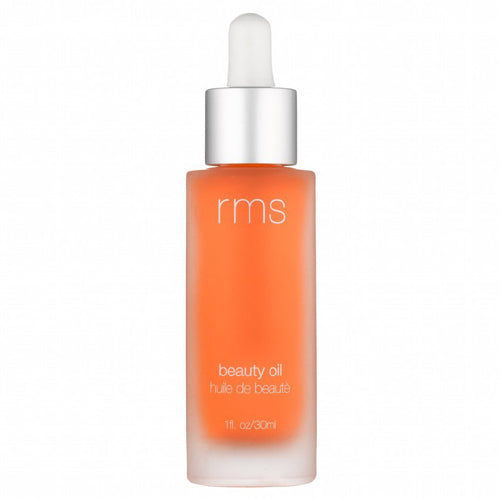 rms beauty Beauty Oil
Regular price $78.00 Sale
A beauty oil the way a beauty oil should be: pure, simple and organic. This potent formula is the perfect balance between skin and oil, providing the ultimate in radiance and antioxidant protection.
This lightweight yet highly concentrated multi-purpose beauty oil contains only the finest exotic oils and rare herbal extracts. Buriti oil has recently been found to filter and absorb cancer-causing UV rays from the sun. All herbal extracts made in-house exclusively for rms beauty.
30 ml/1 fl.oz
Apply three to four drops to clean, damp skin as part of your morning and evening skincare regimen. Massage into skin with gentle, circular motions.


Morning:
Follow with rms beauty "un"cover-up.
Evening:
Apply as last step of skincare routine.
The rms beauty oil works synergistically with all rms beauty products. However, no moisturizer or oil is needed on the lids before applying rms beauty cream eye shadows.
Please note:
rms beauty oil does not contain steam-distilled essential oils, as they have been known to adversely affect the potency of herbal extracts and may cause skin irritation as well as long term skin dehydration.