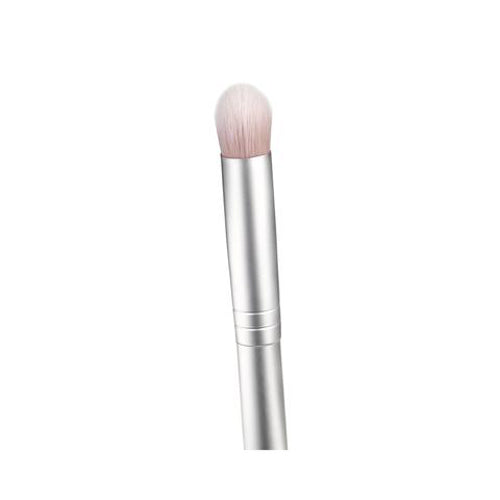 rms beauty Eye Polish Brush
Regular price $22.00 Sale
The RMS Beauty Eye Polish Brush is ideal for use with RMS Beauty eye polish or any cream eye shadow. Created by Rose-Marie Swift, this must-have tool makes blending cream shadows easier, giving longer-lasting wear. It is designed with a rounded, elongated brush head that is perfect for reaching every angle of the eyelid. 

RMS Beauty Eye Polish is richly pigmented - a little goes a long way. Apply a minimal amount of product to brush and firmly press onto skin in small, quick strokes to create an even, polished finish. 

The shape of the brush makes it also ideal for use as a concealer brush, especially when spot correcting and targeting delicate areas of the face, such as the under eye area. Pair with RMS Beauty "Un" Cover-Up for the ultimate color-correcting duo. 

This brush is free of animal hair and is completely vegan.
Please note: The Eye Polish Brush is not suitable for the Swift Shadows. It is designed for use with cream products only.