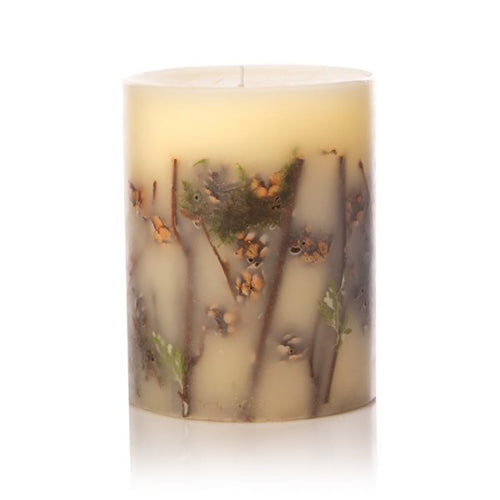 ROSY RINGS Forest Botanical Candle 6.5"
Regular price $65.00 Sale
Forest is hints of citron, golden raspberry and shaved ginger submerged into a deep woodsy-green base of clary sage, falling leaves, Scotch pine, creamy sandal, red cedar and white musk.
Our botanical candles are filled with real fruit, shells, spices, and other natural elements. As the candle burns down the middle, the botanicals encased in the wax are gorgeously illuminated.
Made with: Birch branches, ferns, moss, essential & high quality fragrance oils, a proprietary wax blend, and finished with a cotton wick.
5″ diameter x 6.5″ tall, 200 hour burn time