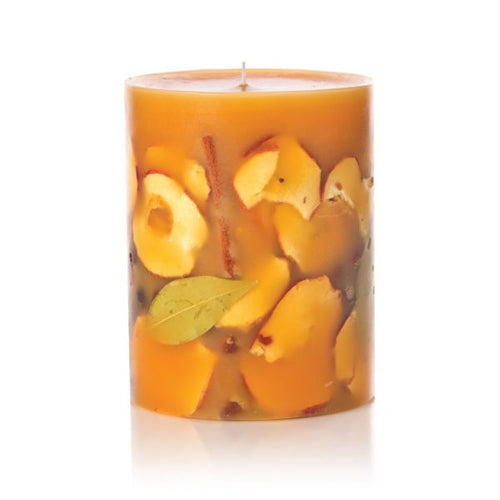 ROSY RINGS Spicy Apple Botanical Candle
Regular price $65.00 Sale
Spicy Apple is the fragrance of an apple pie cooling on a windowsill. Crisp Macintosh apple mingles with a spicy blend of cardamom seed, ground nutmeg, fresh cinnamon and clove bud. Sweet tonka bean, vanilla extract and forest balsam softly chime in.
Our botanical candles are filled with real fruit, shells, spices, and other natural elements. As the candle burns down the middle, the botanicals encased in the wax are gorgeously illuminated.
Made with: Apple slices, bay leaves, cinnamon sticks, rosehips, essential & high quality fragrance oils, a proprietary wax blend, and finished with a cotton wick.
5″ diameter x 6.5″ tall, 200 hour burn time